English Department
Our Goal

We believe that the enthusiasm for lifelong learning starts when the desire to learn is motivated. Our school-based curriculum focuses on developing teachers professionally and helping students grow in an English rich environment. We promote learning by doing during the process of developing the four language skills (reading, writing, listening and speaking) of our students.
PLP-R/W and e-Learning Resources
We use a combination of the PLP-R/W from the EDB NET section and the textbooks to develop phonological knowledge in P.1 to P.3, which serves as a solid foundation for the literacy growth and the future language development of our dependent readers. In P.4 to P.6, we use textbooks and school-based teaching materials, such as e-Learning resources funded by QEF(Quality Education Fund), Reading and Speaking workshop and interview skills workshop, to ensure the further development of students' language skills.
School-based Writing Curriculum
We also implement process writing in our school-based English writing curriculum, where multi-sensory inputs and different learning experiences, such as VR Cave tour, outdoor exploration and real life experiments are implemented during the process of writing.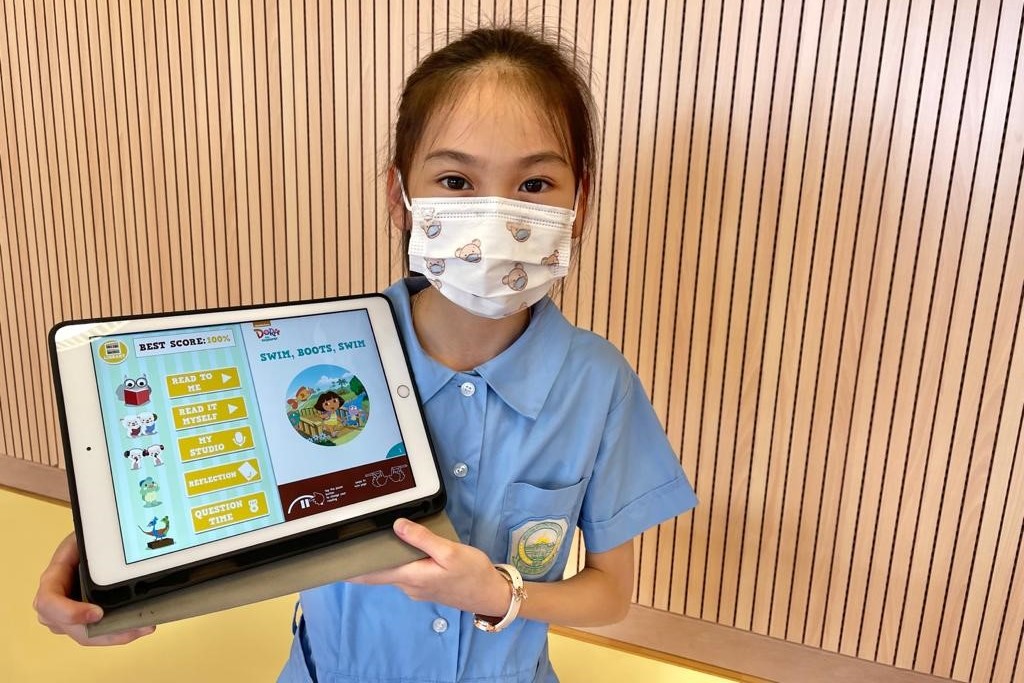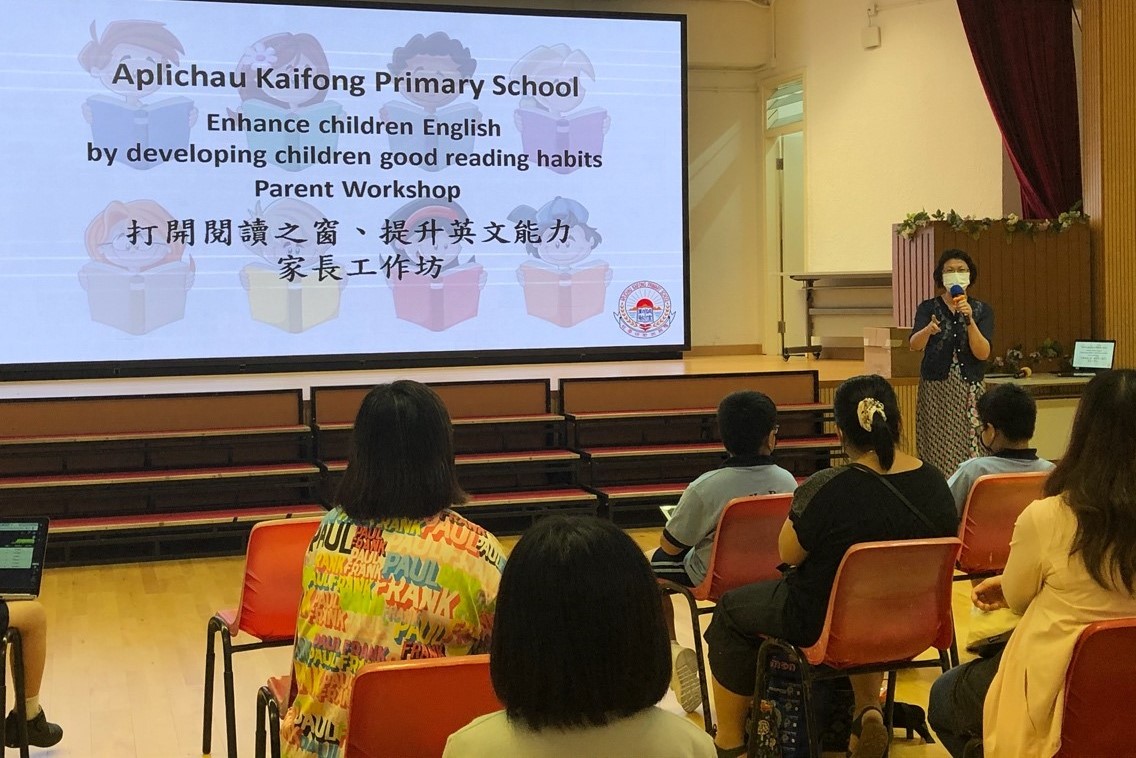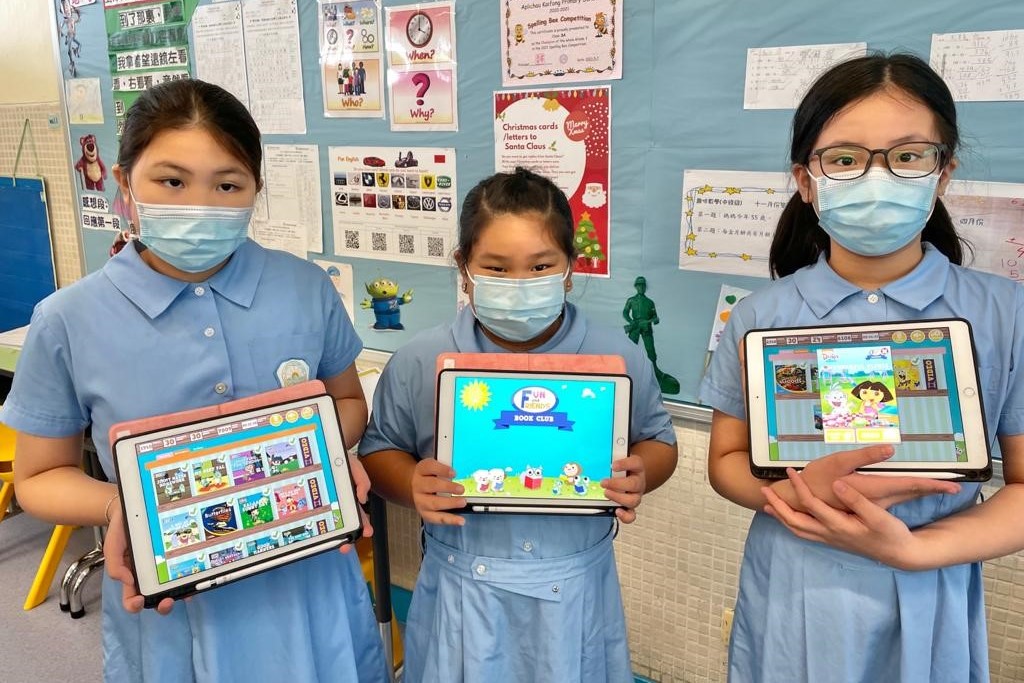 School Events and English ECAs
Throughout the school year, we hold various fun school events to promote joyful reading and self-motivated learning among our students such as English Week, Book Character Day, Book Battle, Book Challenge, Speech Festival, Spelling Bee, Letter to Santa etc. We also have various extracurricular activities such as English Drama, English Debate, Creative Writing, English Puppetry, Saturday English Playgroup, English Phonics Class, Cambridge English Class etc.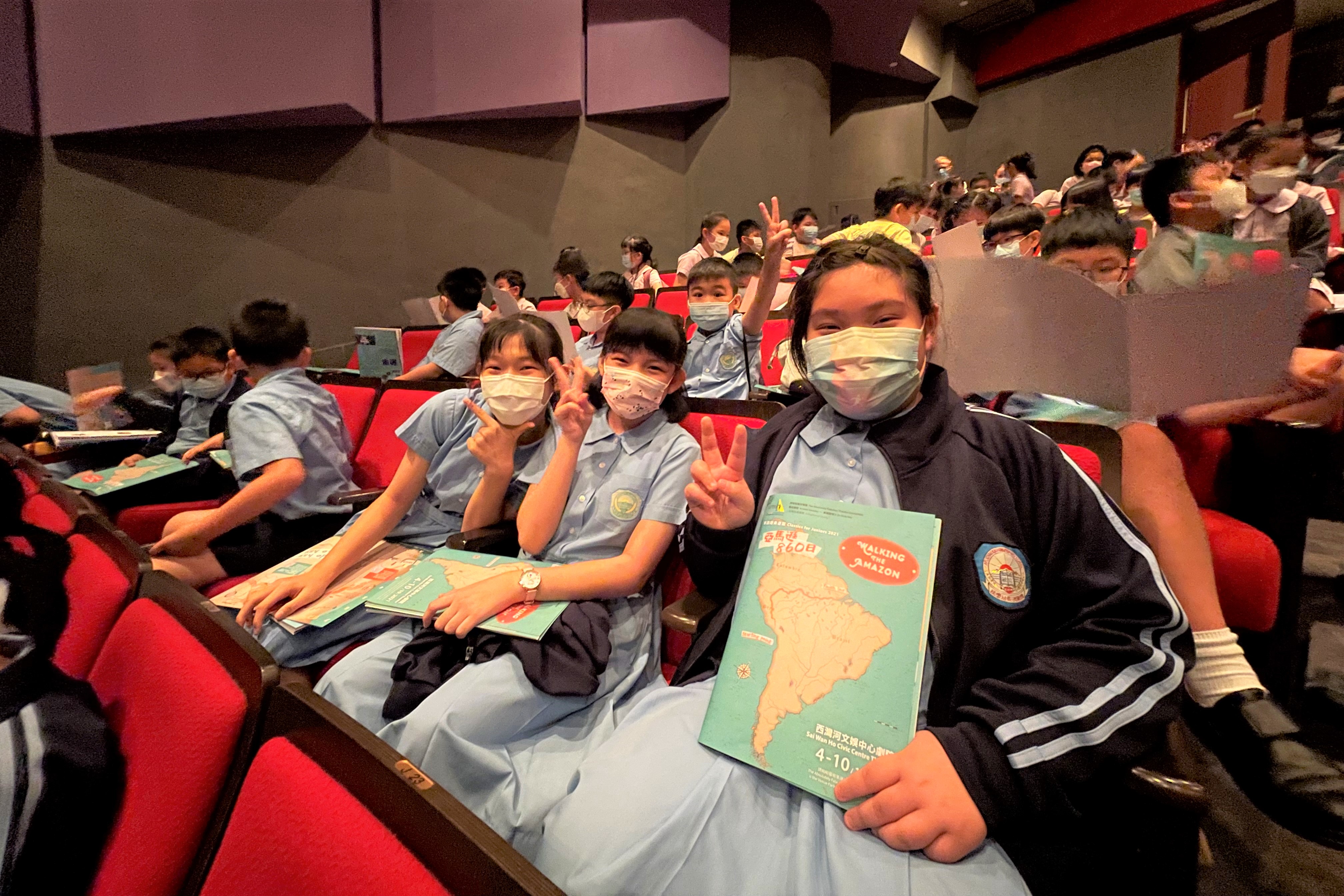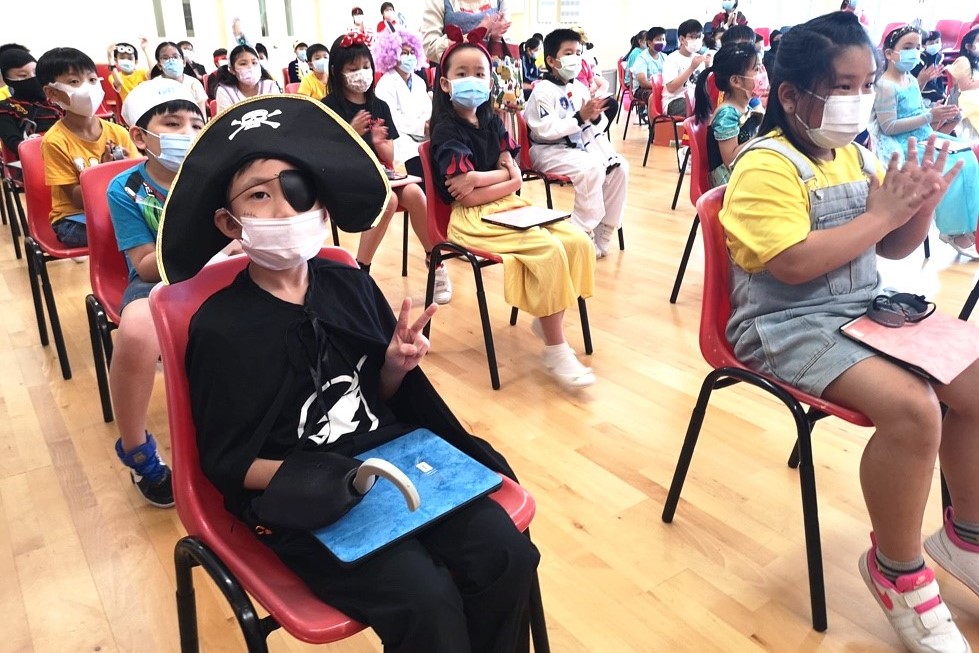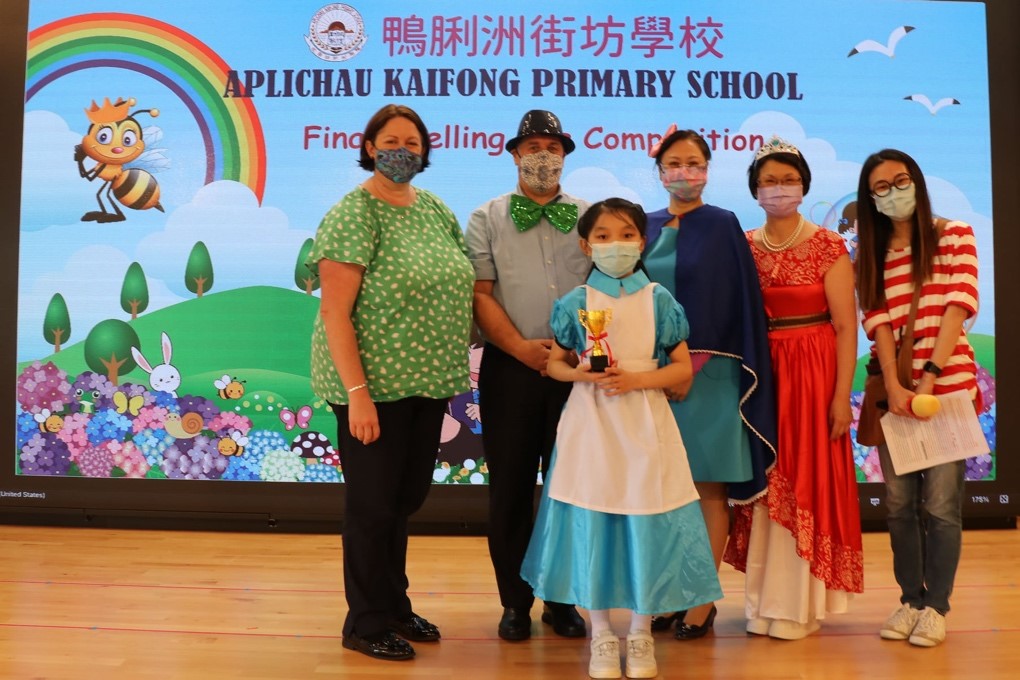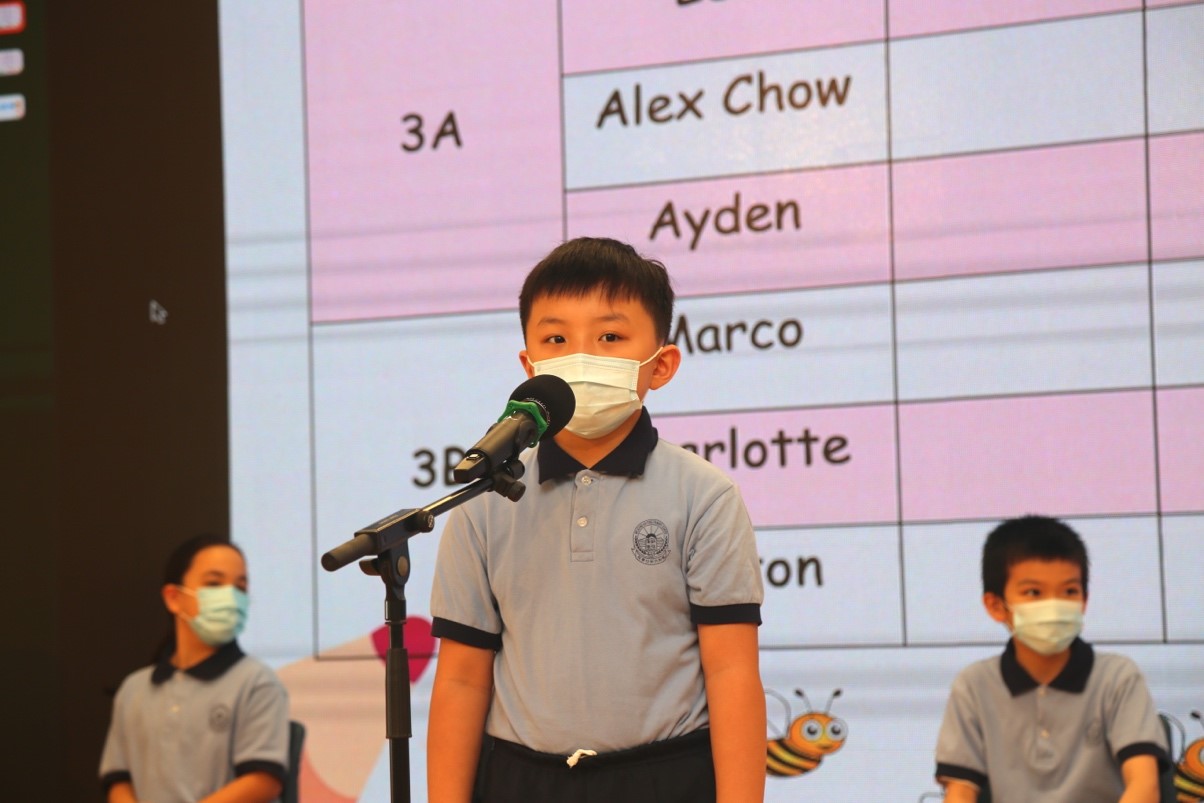 NET (Native English Teacher)
Our native English teachers approach students by doing fun activities, teaching extracurricular classes, and having mock interviews to encourage students to use English in an organic manner. Their Wednesday morning assemblies are great fun and joy for the students.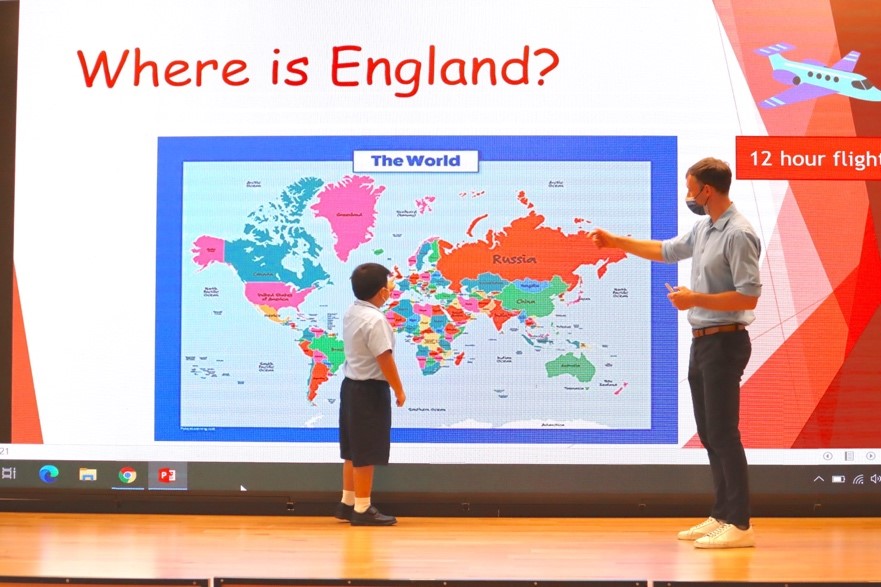 Overseas Study Tour
Outside of school, we have overseas study tours every year to cultivate students' world vision. These study tours immerse students into English-speaking environments and enable them to experience different cultures.
Our English teachers are grateful and rewarded to witness our students becoming eager learners who are hungry to know more.